Buy here: Open Letter, Bookshop, Amazon
Synopsis:
As if Marguerite Duras wrote Convenience Store Woman – a beautiful, unexpected novel from a debut French Korean author

It's winter in Sokcho, a tourist town on the border between South and North Korea. The cold slows everything down. Bodies are red and raw, the fish turn venomous, beyond the beach guns point out from the North's watchtowers. A young French Korean woman works as a receptionist in a tired guesthouse. One evening, an unexpected guest arrives: a French cartoonist determined to find inspiration in this desolate landscape.

The two form an uneasy relationship. When she agrees to accompany him on trips to discover an 'authentic' Korea, they visit snowy mountaintops and dramatic waterfalls, and cross into North Korea. But he takes no interest in the Sokcho she knows – the gaudy neon lights, the scars of war, the fish market where her mother works. As she's pulled into his vision and taken in by his drawings, she strikes upon a way to finally be seen.

An exquisitely-crafted debut, which won the Prix Robert Walser, Winter in Sokcho is a novel about shared identities and divided selves, vision and blindness, intimacy and alienation. Elisa Shua Duspain's voice is distinctive and unmistakable.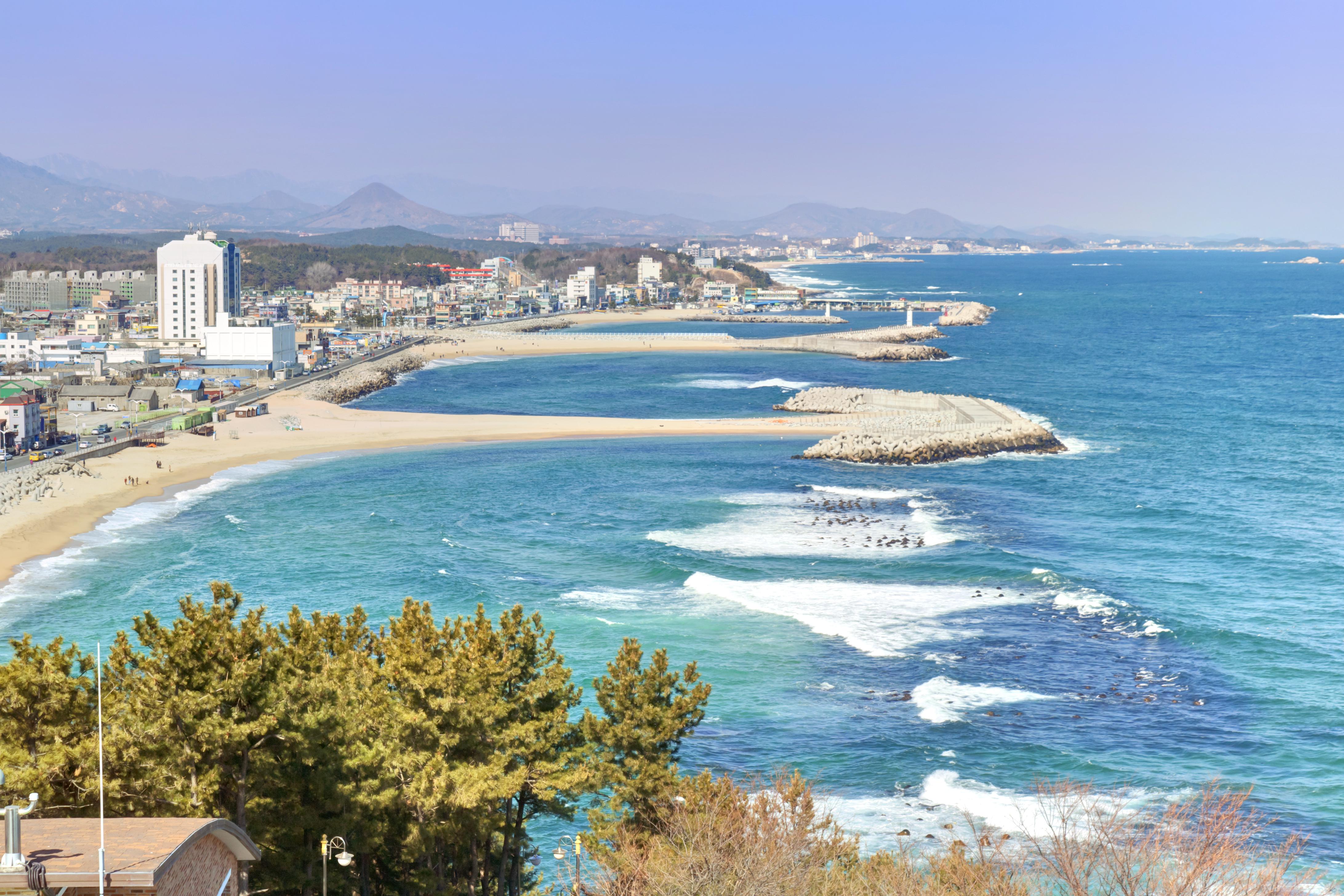 Review:
Sokcho is a resort town with the East Sea on one side and Seoraksan National Park on the other. In the summer people come to vacation. In the winter, the town is quiet and deserted. This is where the stark, quiet, and eerie debut novel by Elisha Shua Disapin takes place. Winter in Sokcho is the story of an unnamed receptionist at a guesthouse who is working and spending time with her mother, a relationship that she rebels against because her mother pokes at her looks and her weight. Her boyfriend is in Seoul, trying to be a model, something that she does not particularly care about, and a town that is slowly moving by.
A French graphic artist named Kerrand shows up, and she is intrigued by him, mostly to alleviate her boredom, but it eventually turns into intrigue. He asks her to take him places, like the North Korean border, which is a heavily militarized checkpoint, and the Naksan temple. The narrator does not find these things as interesting as Kerrand, and tries to explain to him. "Winter isn't very interesting," I said, beginning to lose patience. "Soon the cherry blossoms will be out and the bamboo will be green, you should see it in spring." (p.77).
Kerrand seems very content with being in Sokcho and the receptionist does not understand how. There grows a tension between the two, as if she is trying to show him that there are other places much better than Sokcho and South Korea, but Kerrand is satisfied with setting his graphic novel right there. She tries to figure out Kerrand and his motivations, and all of the tension and underlying mystery is not to be solved. 

Winter in Sokcho is hard to talk about without talking about the plot because there is so much lying beneath the surface, as if we are walking on ice. We can see the ice and even a little bit below the surface, but we also know that below that is a dark and rich story to be discovered. The motivations of all of the characters are a mystery, and this is what makes Winter in Sokcho feel very eerie, like we are shown a story that is shut down for winter, waiting for the spring when the cherry blossoms bloom and the bamboo will be green. This is a winter version of a summer story.